NEW confocal raman system ARS3000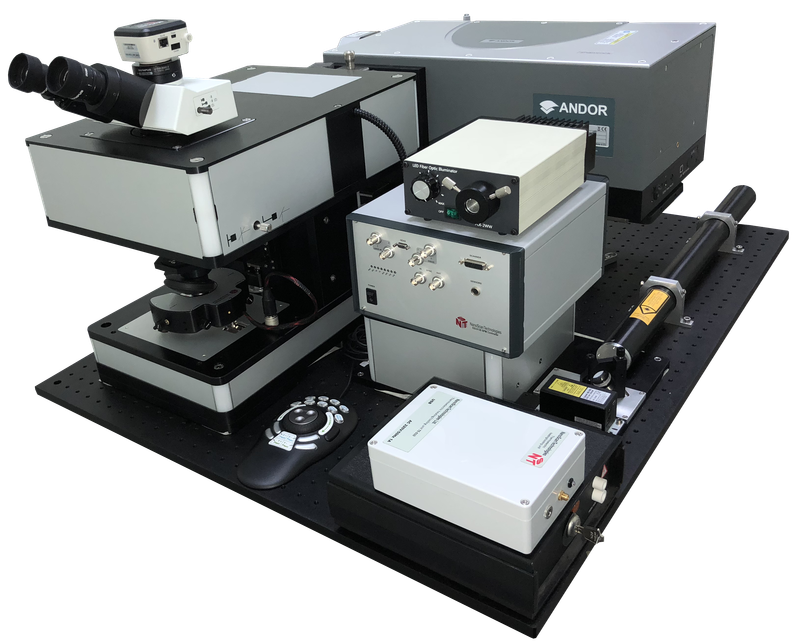 Currently, the company is developing a fundamentally new system for the simultaneous acquisition of AFM and Raman imaging ARS 3000.
The main advantages of the system are:


Compact size

Complete automation

system

The original design of

the spectrometer

High light thoughput

device

with minimal

optical losses

.

Confocal

scheme

is based on

the original scheme

,

provides

compact size and

minimal drift

of the optical elements

.

Built-in optical

microscope

provides a convenient

search for required place

.

The design

uses

a

precision

mechanical components

and optics

.

Can be used as

in industrial

laboratories

,

and

universities

for research

.




The main components of the system: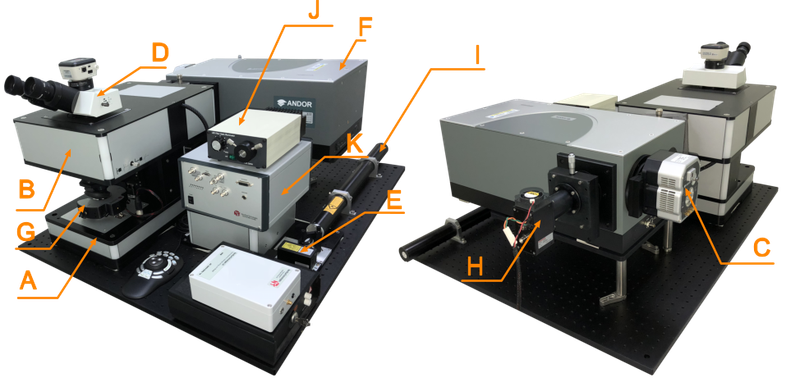 A. Automated base with built-in flat scanner for sample.

B. Confocal module containing an optical circuit of excitation beam formation and detecting the secondary (Raman) radiation.

C. Highly sensitive CCD with deep cooling to record the spectra of the secondary radiation.

D. Trinocular optical microscope with the possibility of observing the sample in both eyepieces, and a video camera.

E. Solid-state excitation laser, optional 355 nm, 473 nm, 532 nm and 785nm. For external lasers with other lines used single-mode fiber .

F. Monochromator

G. Atomic Force Head for recording topography signals of the sample.

H. Micro objective for light focusing in to the sample and collecting secondary radiation from sample .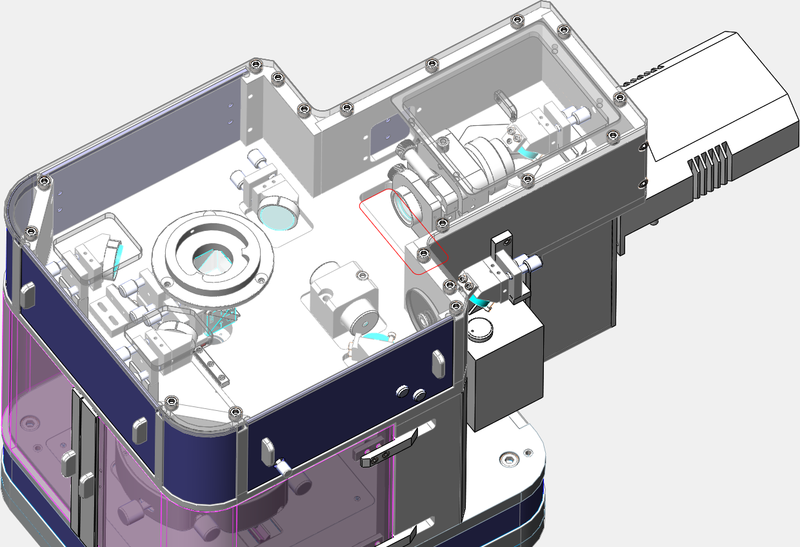 System parameters:
XY AFM resolution             


< 1 nm

Z

AFM

resolution
<0.1

nm

Scannning range

200x200x25 mkm

Spectral range

200..1000

nm

Spectral resolution

<1 nm

Optical thoughput

>80%

Exitation lasers

355, 473, 532, 785

nm